2007 Season Preview
What are we up against this year?
The season appears to be a cake walk early on, but a trip to Washington is not a game to overlook. The Big 10 season starts in the third week of Sept., with a visit from Northwestern. Crucial games at Penn St, and at Michigan will define this years Buckeyes.
All logos and pictures below are registered trademarks of the NCAA, their respective conference, and their respective teams.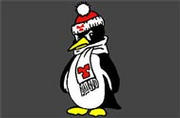 Youngstown State - Sept. 1st, 2007

This is Jim Tressell's former team, a division 1-AA in-state opponent.
I'm not going to get into too much detail
about this team because it should be a slaughter. If the Buckeyes DON'T blow this one out, then we are in serious trouble this year. Enough said.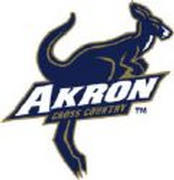 Akron - Sept. 8th, 2007

Akron Zips
Conf: MAC
Rank: 86th
2006 Record: 5-7 (3-5 MAC)
Returning Starters: 15 (5 off., 8 def., P, K)

Akron will struggle early on this season
as they break-in a new QB (Carlton Jackson), and the offensive line is rebuilt. RB Dennis Kennedy and WR Jabari Arthur will be key, but they are both recovering from injuries. The Zips defense is solid and will carry the team until the offense solidifies. Akron will struggle to reach .500 this year even with 15 returning starters. The kicking game could use an overhaul also. Akron was 6/14 in field goal attempts, averaged just over 38 yards a punt, and PAT's were horrible.

Key players to watch: RB Dennis Kennedy, WR Jabari Arthur, LB Brion Stokes, LB Kevin Grant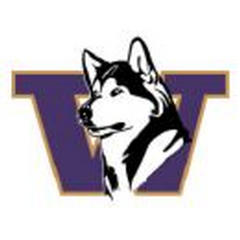 @ Washington - Sept. 15th, 2007

Washington Huskies
Conf: Pac 10
Rank: 66th
2006 Record: 5-7 (3-8 Pac 10)
Returning Starters: 12 (6 off., 6 def.)

Let's face it, Tyrone Willingham is on the hot seat. Washington finished in 8th place in the Pac 10 last year with only 3 conference wins. Not only will they struggle again this year, the schedule doesn't help them out either. They play Ohio State, Boise State, Syracuse and Hawaii before reaching conference play. The Huskies could easily be 0-4 from the start. However, this is NOT a game to take lightly. Even with a struggling team, the Huskies have a good fan base, and they will be ready for us when we play them. The defense may be the lone bright spot on this team, although the secondary needs help (2 returning starters). The defensive line and linebacker units are decent,, but that may not be good enough in a conference like the Pac 10. If Washington doesn't make a bowl this year, it might be lights-out for Willingham. Those hopes rest on the shoulders of sophomore QB-phenom Jake Locker.

Key players to watch: QB Jake Locker, LB EJ Savanah, WR Corey Williams, DE Greyson Gunheim
Northwestern - Sept. 22nd, 2007

Northwestern Wildcats
Conf: Big 10
Rank: 57th
2006 Record: 4-8 (2-6 Big 10)
Returning Starters: 15 (7 off., 8 def.)

The Wildcats had more turn-overs than a bakery last year (29 - almost 3 a game!). If the Cats are going to do better than 4-8, they need to lower that number. Alot of people attribute last years poor performance to the death of coach Randy Walker, and new head coach Pat Fitzgerald's transition on such short notice. But Northwestern is predicted to be last in the Big 10 just about every year, and they rarely disappoint. Will this be the year they gain some respect? Maybe. NU is deep on the offensive side of the ball, and it looks like the spread offense is back in Evanston. Junior QB CJ Bacher showed some signs of flashiness last year as well as a tendency to throw interceptions. Fundamentals, people, fundamentals. Bright spots? There are a few. They have 7 home games, and dodge Penn State and Wisconsin this year (that's huge!). If the Wildcats can improve special teams and the running game, they will be better than last year.

Key players to watch: QB CJ Bacher, WR Ross Lane, WR Eric Peterman, LB Adam Kadela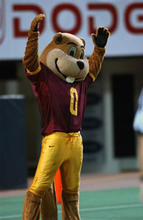 @ Minnesota - September 29th, 2007

Minnesota Golden Gophers
Conf: Big 10
Rank: 68th
2006 Record: 6-7 (3-5 Big 10)
Returning Starters: 14 (5 off., 7 def., K, P)

Remember 6 years ago when Glen Mason was a candidate for the Ohio State head coaching job? How times have changed. Out with Glen Mason, in with Tim Brewster. Brewster has created a stir in Minnesota. Can thatv translate to improvement on the field? Not so fast, my friend. The running game is solid, but QB is a question mark. The offense in general is not very deep or talented, and the defense needs a TON of help (the Golden Gophers ranked 113th in the nation on defense last year). Despite all that, is there any chance we see a much improved Minnesota team this year? Unlikely. Although Brewster has motivated the team a little, they are 3-4 years away from becoming an upper-echelon Big 10 team.

Key players to watch: QB Tony Mortensen, WR Ernie Wheelwright, C Tony Brinkhaus, CB Dominic Jones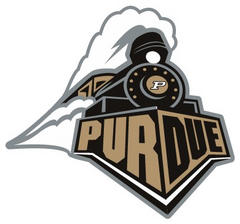 @ Purdue - Oct. 6th, 2007

Purdue Boilermakers
Conf: Big 10
Rank: 51st
2006 Record: 8-6 (5-3 Big 10)
Returning Starters: 20 (9 off., 9 def., K, P)

Purdue is a good team. It's been 2 years since we've had them on the schedule, but they are back. Did I mention they are a good team? BUT, they have many questions to answer on defense. Purdue ranked 114th nationally on defense, and if that doesn't improve, they will be lucky to hit .500 this year. The good news is Purdue had a great offense last year, and this year it will be better. Remember Drew Brees? Would you believe it if I told you QB Curtis Painter is better? Check the stats. Painter broke Drew Brees passing record in a single season throwing for 3,985 yards last year. To alot of Buckeyes, the Boilermakers flew under-the-radar the last few years, but Purdue finished 4th in the Big 10 last year , just behind Ohio State, Michigan, and Wisconsin. If we aren't careful, this could turn out to be a dangerous game.

Key players to watch: QB Curtis Painter, WR Dorien Vryant, TE Dustin Keller, LB Stanford Keglar, DE Mike McDonald
Kent St - Oct. 13th, 2007

Kent State Golden Flashes
Conf: MAC
Rank: 73rd
2006 Record: 6-6 (5-3 MAC)
Returning Starters: 17 (7 off., 8 def., K, P)

Kent State tied for 2nd in the MAC East, and should be just as good this year. This team is anchored by its defense, which is good at every position. The downside of this team is offensive production. The run game was solid last year, but the pass offense is still green. Special teams is another sore spot for Kent St. 33 yards a punt average? Yuck. 1/6 on field goal attempts? Double yuck. This team is solid for the MAC, but has its hands full with the Buckeyes.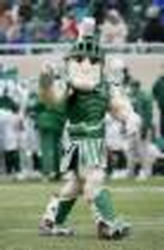 Michigan St - Oct. 20th, 2007

Michigan State Spartans
Conf: Big 10
Rank: 59th
2006 Record: 4-8 (1-7 Big 10)
Returning Starters: 13 (6 off., 6 def., K)

I feel Michigan State's record from last year is a little deceiving. The Spartans get to start fresh in 2007 in a few ways: First, they can let go of last years horrible record of 4-8, and secondly, they will be welcoming in new head coach Mark Dantonio (former Ohio State defensive coordinator, Because of these two things, the Spartans feel some optimism toward the coming year. The offense may look a little different, as the spread-offense makes way for a more traditional Big 10-style run attack. But, junior QB Brian Hoyer has started one game in his 2 two years at MSU, so look for potential chemistry problems. The offense will probably revolve around RB Javon Ringer, who is a solid Big 10 running back. WR TJ Williams is a decent receiver, but on the other side of the field, senior Terry Love had a horriffic season last year, so look for action by incoming freshman Mark Dell. Surprisingly, special teams was a strong point for the Spartans last year hitting 15/19 field goals, many of those over 40 yards. Can Michigan State improve from last years 4-8 record? Not much, but they will be better. I predict MSU will hover around .500 for most of the year, and may have an upset or two up their sleeve. Will it be this week? Unlikely.

Key players to watch: RB Javon Ringer, QB Brian Hoyer, WR TJ Williams, LB Kaleb Thornhill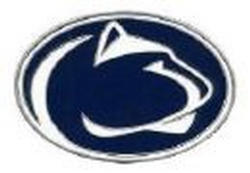 @ Penn State - Oct. 27th, 2007

Penn State Nittany Lions
Conf: Big 10
Rank: 35th
2006 Record: 9-4 (5-3 Big 10)
Returning Starters: 14 (7 off., 6 def., K)

Penn States plans are to re-emerge on the national level this year. They definately have some talent to back that up, but they have a fairly difficult schedule early on (Notre Dame, @ Michigan, @ Illinois). Cupcakes Florida Intl and Buffalo will help them gain some confidence. QB Anthony Morrelli was a highly touted prospect coming out of high school, but has struggled at times along with the offensiv line. 3 starters return from a OL that was horrible last year, they need some work in that area. Defense is soild for PSU. LB Dan Connor will most likely break Posluzny's tackling record and become the next in line at LineBacker U. CB Justin King is fast and athletic. He might be the best CB in the Big 10. Safety is a little iffy, with Scirotto waiting to find out the outcome of his involvement in a felony assault. WR Derrick Wiiliams has Ginn-like speed, and senior TB Austin Scott take most of the snaps in the backfield this year. Special teams was decent last year, but far from spectacular. Jeremy Boone will compete for punter, Derrick Williams will run back the kicks, which is a given. Penn State will compete for the Big 10 title and may even get a BCS bowl, but the need to dodge a few batlles, of the likes of Notre Dame, Michigan, Iowa, Wisconsin, and Ohio State.For the Nittany Lions to REALLY make a statement this year, they need to win at least 4 of these games.

Key players to watch: QB Anthony Morrelli, WR Derrick Williams, CB Justin King, LB Dan Connor
Wisconsin - Nov. 3rd, 2007

Wisconsin Badgers
Conf: Big 10
Rank:6th (nation)
2006 Record: 12-1 (7-1 Big 10)
Returning Starters: 18 (9off., 7 def., P, K)

This is going to be a very tough game - believe me when I say that. Wisconsin has the potential to be one of the best, if not THE best, teams in the Big 10. The offense is good, the defense is good, the special teams is good, the coaching staff has all returned from last year, they return alot of guys on both sides of the ball. So is Wisconsin unstoppable? Probably not. Even with everyone coming back, they have some big holes to fill, including QB, Safety, LT, DE, to name a few. Thats not to suggest Wisconsin will struggle, but if they stumble a bit this season, it will be in those areas. Overall, Wisconsin may have one of the best chances to win the Big 10 title, and maybe more. The schedule may be challenging, but not impossible. Remember, Tressel has a losing record against Wisconsin. If Wisconsin can get over a few speed bumps, this may be their year.

Key players to watch: RB PJ Hill WR Paul Hubbard, LB Johnathan Casillas, CB Jack Ikegwuonu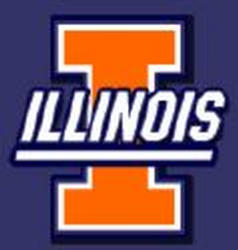 Illinois - Nov. 10th, 2007

Illinois Fighting Illini
Conf: Big 10
Rank: 49th
2006 Record: 2-10 (1-7 Big 10)
Returning Starters: 19 (9 off., 9 def., K)

With a 2006 record of 2-10, its almost impossible to be worse this year. Ron Zooks recruiting class this year gained some national attention with the signing of WR Arrelious Benn, DE Martez Wilson, and DT Josh Brent, as well as a host of other talented players. Add that to a Juice Williams-run offense, and the potential for wins is there. Are a few more wins going to keep Zook in Champaign for a few more years? Hard to say. Many people say Illinois is a program on the rise, but the bottom line is wins, and another 2-10 season and the grumbling will be heard across the Big 10. There are some bright spots. The offense, like I said earlier, has some potential. Juice Williams hasn't exactly broken out yet, but most say its just a matter of time. Zook's incoming freshman will give the offense a base to start building around. Th defense is solid also. defensive line and linebacker look decent, and the secondary led by Vontae Davis, is athletic. Special teams is also a solid area. But its going to be hard to go from 2-10 to the toast of the conference. Zook is starting to build the puzzle in Champaign, but he's still short a few pieces.

Key players to watch: QB Juice Williams, RB Rashard Mendenhall, WR Arrelios Benn, CB Vontae Davis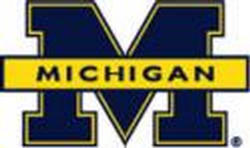 @ Michigan - Nov. 17th, 2007

Michigan Wolverines
Conf: Big 10
Rank: 3rd (nation)
2006 Record: 11-2 (7-1 Big 10)
Returning Starters: 12 (7 off., 4 def., P)

THE GAME

Well, here we are once again. Last game of the regular season, every November. Gold pants. Fight Songs. Rivalries. Tailgating. Red. Blue. North. South. Woody. Bo. It doesn't get much better than this. Not only is this the greatest college rivalry, it may be the best sports rivalry of all time. This is a game where Ohio State will enjoy the benefit of the under dog role, a role they have played very well in the past (see 2002 National Championship game). That isn't going to guarantee anything in this game - The Big House is hostile and loud, especially when the Buckeyes come calling. So do we have any chance in this game? Yes, we always do. While the Wolverines offensive trio of Henne, Hart, and Manningham will put up huge numbers, the defense might have huge numbers also. The secondary gave up over 330+ yards in the air in the Ohio State game and Rose Bowl each, and the Wolverines defense allowed 81 points in both those games. The Wolverines have had melt downs in the Ohio State game and bowl games the last few years, and that's one of the reasons why Henne, Hart, Manningham, and Jake Long have all returned to Ann Arbor. Can Lloyd Carr and his team break the Tressell-jinx? This might be the year, however, in these types of games, records and stats are thrown out the window. Two stats that can't be thrown out the window are these: Michigan has 8 home games, and the Ohio State game will fall exactly on the 1 year anniversary of Bo Schembechler's death. That makes for ALOT of motivation. However, if Michigan doesn't win this game after returning all this talent, that may be the beginning of the end for Lloyd Carr.

Key players to watch: QB Chad Henne, WR Mario Manningham, RB Mike Hart, OL Jake Long